Patrons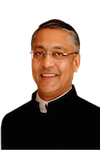 Lord Patel of Bradford OBE
Lord Kamlesh Kumar Patel OBE is currently the Chairman of Bradford Teaching Hospitals NHS Trust Foundation as well as a serving member in the House of Lords. He possesses a wide breadth of experience of chairing a range of organisations across the public and independent sector and has made a huge impact on policy areas including health, social care, crime, extremism, equality and human rights.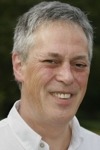 David Lascelles – Lord Harewood
David Lascelles, the 8th Earl of Harewood, is a film and television producer. Lord Harewood was involved in staging the hugely successful Carnival Messiah with Geraldine Connor, which took place on the grounds of the Harewood estate. Lord Harewood has long been an active and loyal supporter of Kala Sangam. He sat on the board of trustees for many years, and has recently become a patron for the organisation.
Latest news
Culture Recovery Fund Grant protects Kala Sangam's Future

Kala Sangam, Bradford's Arts Centre, has been...

Read more ›

One Year On

When I think back to the 16th...

Read more ›