Board of Trustees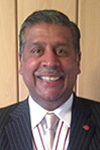 Jas Athwal DL
Chair
As a sport-loving entrepreneur, Jas, has over the years put his many connections to good use as an ambassador for Bradford Chamber of Commerce, and as a self-confessed golf enthusiast.
Along the way, he's enjoyed the honour of being the UK's first Sikh golf club captain and for more than a decade has organised the annual UK Asian Open, held at Hawksworth in Bradford. Over and above those honours however, he takes particular pride in a community programme he initiated which takes golf to young children in inner-city schools.
A keen rugby league player with Bradford Northern's Academy team back in the 1970s, when racism on the pitch was rife, he sees sport as 'the ultimate leveller' – where barriers such as race and class don't matter. It's a message that he wants to give to today's young people – whether in sport or in business, believe in yourself, work hard, help others where you can, and you'll get there on your own merit.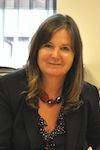 Caroline Harrison
Treasurer
Caroline Harrison is a Fellow of the Institute of Chartered Accountants in England & Wales, with over 27 years experience of working in the Arts and Third Sector.
Her achievements have been recognised with the award for Yorkshire Finance Director of the Year 2013 (Turnover <£35m), Best Director (Not for Profit) at the Yorkshire Business Leaders Awards 2017 and Yorkshire Woman of the Year 2017 at the Barclays Celebrating Women in Business Awards.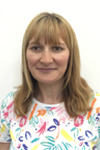 Jenny Jowle
Jenny has always been a fan of the arts and developed this passion further while achieving a degree in Dance and Culture. Upon graduating, Jenny has worked within councils providing arts workshops, classes, projects and festivals for communities, young people and hard to engage groups.
More recently, Jenny was a childminder and a pre-school manager. She has also worked for Phoenix Dance Company, Ludus Dance Company, The National Resource Centre for Dance and Thurrock Youth Music Action Zone.
Born and bred in Bradford – Jenny is keen to spread her love of the arts to others.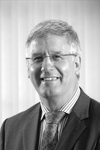 Paul Nash
Company Secretary
Paul Nash is a Managing Partner in the property department at Wrigley's Solicitors in Leeds.
Paul has wide experience of both commercial and rural property markets, dealing with acquisitions, management, landlord and tenant work and disposals. He has acted for a variety of different clients from large public companies to individual landowners, charities and pension funds.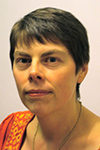 Marie O'Reilly
Vice Chair
Marie is a Marketing Manager at Accord Mortgages, part of Yorkshire Building Society. With a primary focus on communications and brand development, Marie works with colleagues across the YBS group on tactical and strategic projects. Marie is a strong believer in the value that arts can add to both business and communities.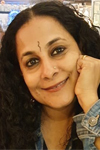 Rashmi Sudhir
Rashmi Sudhir is a Commissioning Officer for Bradford District and Craven CCGs and a Trustee at Bradford Women's Aid.
Rashmi is a dance practitioner, trained in the South Indian classical dance styles – Mohiniyattam and Bharatanatyam. She also runs the dance company, RSK Dance.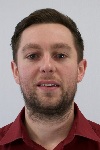 James Wilson
Trustee
James Wilson is Events Co-ordinator at Leeds Conservatoire where he manages the delivery of internal and external events, graduation ceremonies and Sounds Like THIS Festival.
James is a flute player specialising in contemporary music. In 2020, he stars in Quantaform Series, a short film based on the music of Ambrose Field and produced by Screen Yorkshire. He has commissioned and premiered works by Gregory Emfietzis, James E. Stephenson and Sohrab Uduman, and contributed articles to the British Flute Society.
www.quantaformseries.com
Twitter @wilsonflute
Latest news
Culture Recovery Fund Grant protects Kala Sangam's Future

Kala Sangam, Bradford's Arts Centre, has been...

Read more ›

One Year On

When I think back to the 16th...

Read more ›