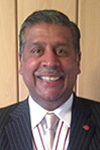 Jas Athwal DL – Chair
As a sport-loving entrepreneur, Jas, has over the years put his many connections to good use as an ambassador for Bradford Chamber of Commerce, and as a self-confessed golf enthusiast.
Along the way, he's enjoyed the honour of being the UK's first Sikh golf club captain and for more than a decade has organised the annual UK Asian Open, held at Hawksworth in Bradford. Over and above those honours however, he takes particular pride in a community programme he initiated which takes golf to young children in inner-city schools.
A keen rugby league player with Bradford Northern's Academy team back in the 1970s, when racism on the pitch was rife, he sees sport as 'the ultimate leveller' – where barriers such as race and class don't matter. It's a message that he wants to give to today's young people – whether in sport or in business, believe in yourself, work hard, help others where you can, and you'll get there on your own merit.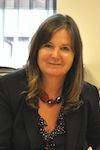 Caroline Harrison – Treasurer
Caroline Harrison is a Fellow of the Institute of Chartered Accountants in England & Wales, with over 27 years experience of working in the Arts and Third Sector.
Her achievements have been recognised with the award for Yorkshire Finance Director of the Year 2013 (Turnover <£35m), Best Director (Not for Profit) at the Yorkshire Business Leaders Awards 2017 and Yorkshire Woman of the Year 2017 at the Barclays Celebrating Women in Business Awards.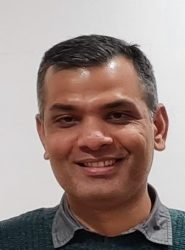 Sufyan Dogra
Dr Sufyan Abid Dogra does anthropology of modern Britain. He works at Bradford Institute for Health Research and explores ways to encourage healthy dietary habits and enhance physical activity among children and young people from ethnic/religious minorities living in deprivation in the UK. His interests are art, culture, ethnicity, religion, health, diversity and how these shape coproduction of research with young people for the public policy. He views art, culture, poetry, spirituality and music as sites of creating synergies for active civic life, better mental health and happiness of people living with inequalities and deprivation.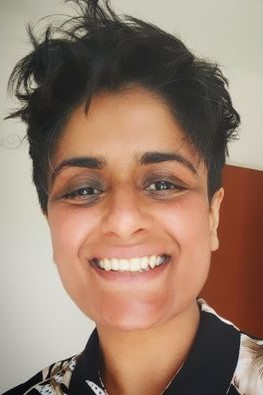 Amrit Gata-Aura
Amrit is the Human Resources Manager for Eternal Engagements in Leeds, West Yorkshire and an Associate Member of the Chartered Institute of Personnel & Development.
Amrit works with business leaders to bring to life people projects and processes with a particular focus on strategic HR development. She has a life-long connection to both Bradford and Kala Sangam and has previously worked at Suma, an equal pay worker's cooperative and Touchstone Support, working with BAME communities to bring about health, social and wellbeing related outcomes. Amrit continues with voluntary work specifically with South Asian LGBTQ+ communities both in the UK and overseas.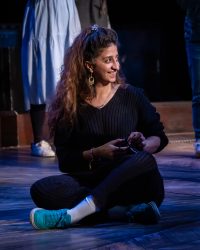 Sameena Hussain
Sameena Hussain is a theatre director based in West Yorkshire. She is the newly appointed Associate Director at Leeds Playhouse. She has worked with various theatres, arts organisations and communities over the years. Her work is rooted in community and connection; it has always been about getting to know people and endeavouring to remove barriers (both invisible and visible) which prevent them from engaging with theatre. Sameena is passionate about making theatre a safe & brave space, enabling dialogue and connection. (Photo c. Anthony Robling)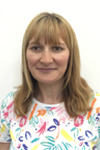 Jenny Jowle
Jenny has always been a fan of the arts and developed this passion further while achieving a degree in Dance and Culture. Upon graduating, Jenny has worked within councils providing arts workshops, classes, projects and festivals for communities, young people and hard to engage groups.
Jenny currently works as a Commissioning Officer for children and young people but has also been a childminder and a pre-school manager. Previously, she has worked for Better Start Bradford, Phoenix Dance Company, Ludus Dance Company, The National Resource Centre for Dance and Thurrock Youth Music Action Zone.
Born and bred in Bradford – Jenny is keen to spread her love of the arts to others.
Marie O'Reilly
Marie O'Reilly works for Yorkshire Building Society and is a people leader and communications professional. Marie has extensive experience in Brand and Marketing, Internal Communications and Digital. Marie's interest in how the arts enrich our lives mean that she is particularly interested in the value that Kala Sangam brings to the artists, audiences and partners we work with.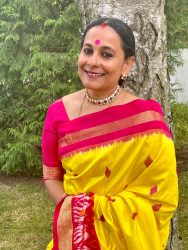 Rashmi Sudhir
Rashmi Sudhir is a Yorkshire based creative practitioner trained in south Indian classical styles of dances Mohiniattam and Kuchipudi. She has been part of various regional and national performance projects and commissions with key cultural organisations. In her day job Rashmi works as the Head of Mental Health for West Yorkshire ICB – NHS, enabling the delivery of health and wellbeing priorities of Bradford District and Craven. Rashmi has over 20 years of experience in Arts and Culture management and is a Fellow of Royal Society of Arts (FRSA). Rashmi also serves as the volunteer Trustee at Kala Sangam. Mother of three she continues to pursue her passion for dance through innovative projects, performances, workshops & sharing skills. She continues her training in dance under Guru Gopika Varma and Guru Mohana Thulasi. Her key interest is in using creativity as the medium to break barriers and bring people together.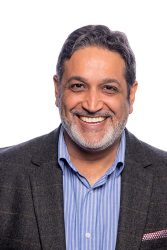 Manjit Virdee
Manjit is a partner in the real estate team at Bradford-headquartered law firm Schofield Sweeney. The award-winning firm advises businesses and individuals across the UK on a range of commercial legal matters.
Manjit leads the secured property finance and banking team, acting for key banks, subprime lenders and other corporate and individual lenders and borrowers.
He has been recognised as a next-generation partner by the highly regarded Legal 500 and his team won the banking and finance category at the Yorkshire Legal Awards.
Manjit's interests include arts, culture and wellbeing. He is the former President of the Bradford Law Society, post held for 3 years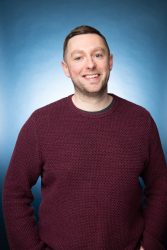 James Wilson
James Wilson is Projects & Events Manager at LeedsBID (Business Improvement District) including summer animation, Leeds International Festival of Ideas and Christmas. Previous roles include the University of York and Leeds Conservatoire.
James is a flute player specialising in contemporary music; latest projects include the Sins and Virtues podcast with Mona Siddiqui OBE and Quantaform, a short film based on the music of Ambrose Field and produced by Screen Yorkshire.