Nikhita Devi and Mithun Gill receive Samānatā: South Asian Queer Performance Seed Commissions.
Kala Sangam and Jaivant Patel Company are delighted to announce the first recipients of the Samānatā: South Asian Queer Performance Seed Commissions are Nikhita Devi and Mithun Gill.
Nikhita and Mithun will each receive £1250 along with a week of studio time and mentoring support to develop their projects.
Nikhita will be working on I, Honeypot, a unique solo work blending Odissi with burlesque and clowning, that explores the pressures of tradition and the joy of freedom of expression.
Mithun will be developing Moses, to explore grief and loss following the suicide of his close friend.
A sharing of both works will take place in early 2024.
Alex Corwin, Marketing and Programme Manager at Kala Sangam said, 'Queer South Asian voices are still really underrepresented in the creative sector, so it was great to receive so many applications for the Samānatā commission from artists working across a range of artforms and representing many different aspects of the queer community. We are really excited to work with Nikhita and Mithun to develop their ideas and help them create authentic work that centres the South Asian Queer experience.'
Jaivant Patel, Artistic Director of Jaivant Patel Company said, 'The work of Jaivant Patel Company has been unique on the UK cultural landscape in the amplification of South Asian Queer narratives. It has always been of importance for JPCo to lift other LGBTQIA+ artists and to create space truly reflective in the representation of South Asian Queer voices. This is about creating much needed change for opportunity in the sector and placing investment in marginalised artists.'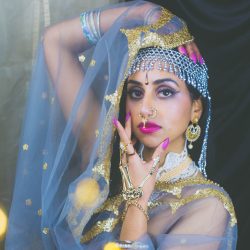 About Nikhita Devi: Nikhita's practice is deeply rooted in their Indian heritage, based primarily on Indian classical dance, but also draws heavily from bellydance, clown and burlesque. It is also influenced by their studies of martial arts and the spiritual practices of yoga and tantra. Their dance allows them to express themself and helps them connect physically, mentally, emotionally and spiritually with themself, their audience and their community. They hope that infusing the movement vocabulary of classical dance styles with the sensuality and earthiness of their other preferred styles will help to inspire and liberate femmes, the LGBTQ community and the South Asian community at home and abroad. As well as physical dance they also engage in academic research to enhance their knowledge, bring understanding and respect to what they do, and contextualise their work.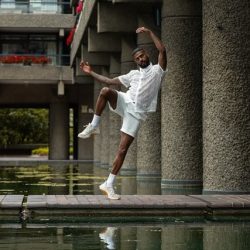 About Mithun Gill: Mithun Gill is a dance artist specialising in Kathak and Contemporary dance forms. He has a unique performance quality where Kathak allows him to explore rhythm and musicality whilst contemporary movement offers him a range of dynamics allowing his body to find its own style. Mithun has performed in a range of works with Sujata Banerjee Dance Company, Shristi Dance Creations, Springs Dance Company, Hawk Dance Theatre, Akram Khan, Chandenie Gobardhan and Gary Clarke. Current works include "I am here and there, with you" co-choreographed with Nandita Shankardass, "You with U" premiered at Resolution 2023, co-choreographed with Tulani Kayani Skeef and Aishani Ghosh and "Pravaas" an outdoor promenade work commissioned as part of Without Walls and Akademi, choreographed by Vidya Patel. Mithun is currently working on Plastic Drastic Fantastic, a children's theatre show created by Akademi which will be touring nationally in Autumn.