SOLD OUT: Mobius Dance: Curious Playground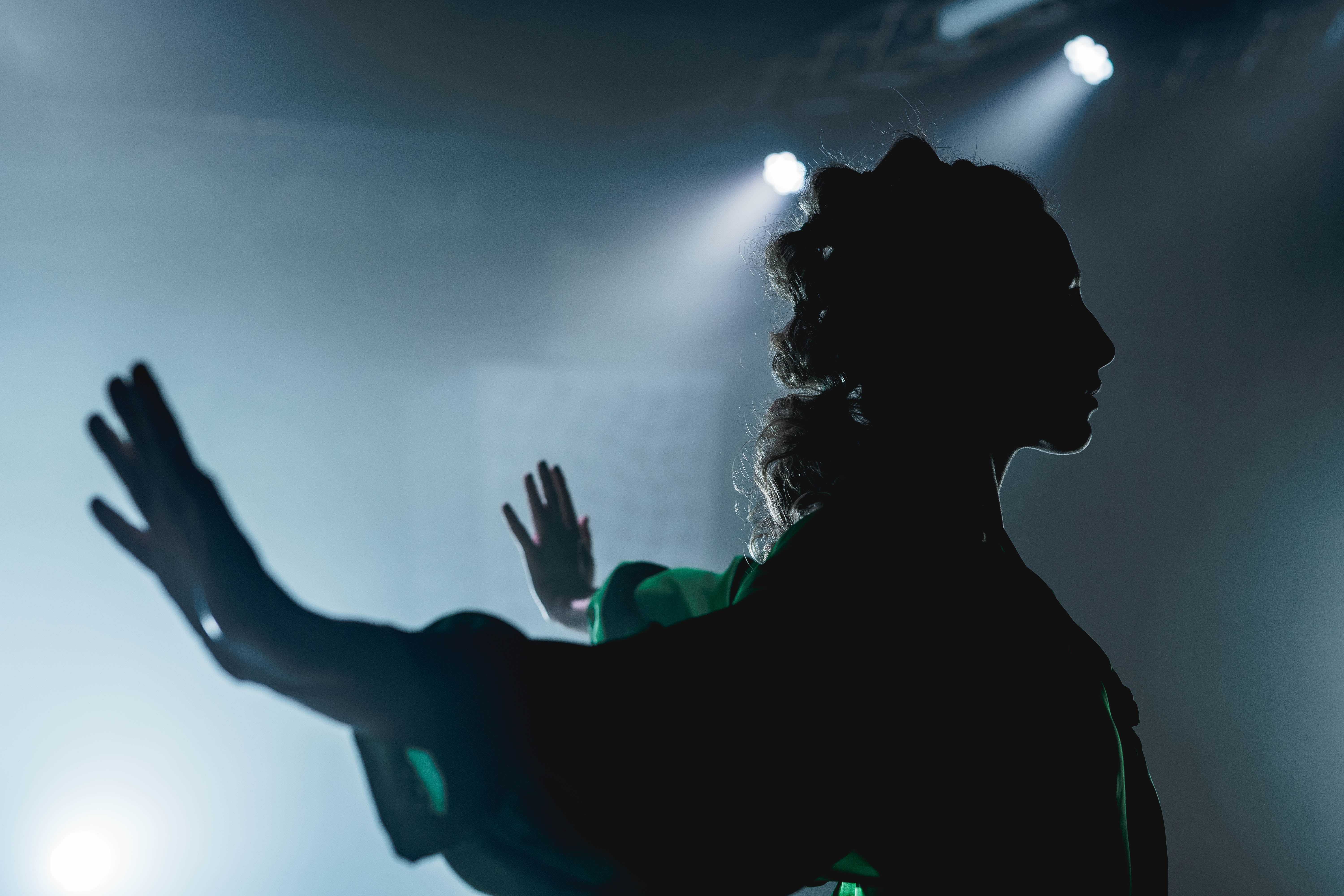 Mobius Dance: Curious Playground
3, 4, 5 June | 7.30pm | Pay What You Decide
Curious Playground is a technological interactive performance taking you, the audience, on an immersive, poetic, playful adventure. A chance to experience storytelling through a sensory world
The 60 minutes long show includes a trio, duet and solo (20 mins each), offering different aesthetics and physical energies.
The bodies of people in front of the screens are tracked and drive movement on the screens, which in turn inform the users' movements.
The set works as an interactive installation which the audience can access after performance – an invitation to play and be creative. The set uses lighting and sensors to react to its surroundings, lighting up when it detects noise, vibration or touch. Two screens display live generative animation which can be interacted with by the dancers and audience.Curated by Artistic Director Gianluca Vincentini, Curious Playground has been co-created with choreographers Jamaal Burkmar, Annie Hanauer and Amy Voris joined by visual artist Jake Dubber, artist and set designer Aimee Grundell and artist and designer Oli Bentley.With costumes by Melissa Parry, the audience finds themselves enveloped by walls of music and sound by Otis Jones.Created with Alex Gosmore, Charlie Hogan, Imogen Wright, Iolanda Portogallo, Maya Carroll and Naomi Chockler, Curious Playground offers the potential for audience engagement in a safe manner.
3, 4, 5 June | 7.30pm | Pay What You Decide
This event will take place following social distancing requirements in place at the time. In accordance with the current government Covid restrictions, we will be collecting contact details for all ticket holders (you will be asked for these when you make your booking, but we will be checking them on the night). You will also be able to check in with the NHS Track and Trace app.
Please note: You may book up to 4 tickets from a single household (or support bubble) per order. If you wish to book tickets for more than 4 people and/or for multiple households, please make separate bookings.
Seats will be spaced 1m plus . We will allocate you a seat on arrival.
As seating is limited, if you are unable to attend, please let us know in advance so we can reallocate your seat (s).
If you have ANY coronavirus symptoms, please DO NOT attend.
Temperature checks, hand sanitisation and mask wearing will be used where appropriate.
All our events are Pay What You Decide, which means you don't have to pay until after you have seen the event. We want to encourage more people to come and see events at Kala Sangam, more often.
Pay What You Decide not only allows you to pay what you can afford, rather than a fixed ticket price, but also removes the financial risk of buying a ticket for an event in advance without knowing whether you are going to enjoy it or not.Tickets are available to book in advance as usual, but there is no obligation for you to pay until after you have seen the event. You can then decide on a price which you think is suitable based on your experience, which means if you haven't enjoyed it at all, you don't have to pay anything.Please ensure you have arrived and collected your tickets 15 minutes before the event starts in order to secure your seats. At the end of the show, you can decide what to pay, either by cash or card on the door.