Bradford Producing Hub announces significant financial support from Esmée Fairbairn Foundation
Following two successful years of delivery, Bradford Producing Hub is delighted to announce it has secured £200,000 funding from Esmée Fairbairn Foundation. The money received will enable the project to continue its work transforming and developing the city's creative ecology until 2025 – building a more representative and diverse community of organisations and individuals working across the arts in Bradford.
Funding will see 250 artists create new work, build networks and develop the skills needed to progress their careers. 80% of those receiving training, support, mentoring and investment will be from groups affected by systematic discrimination. It will also help at least 30 early career creatives progress into paid roles within the City's creative scene. The funding will help to cement BPH's Creativity Council (made up of 18 members representative of Bradford's communities) as a powerful, permanent and diverse forum, driving forward change and progress across the district.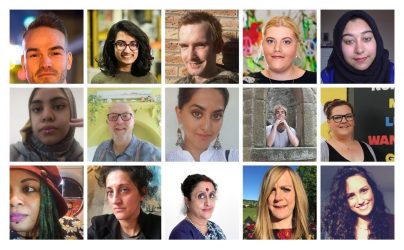 The successful application was made by Kala Sangam, who will manage this funding for Bradford Producing Hub, on behalf of its steering consortium which also includes Theatre in the Mill, Mind the Gap and Displace Yourself Theatre.
Alex Croft, Creative Director of Kala Sangam said, 'I am delighted that Esmée Fairbairn Foundation have provided this considerable support for Bradford Producing Hub. With the district aiming to be City of Culture in 2025, this investment secures delivery in the run up to what we hope will be a monumental year for the arts in Bradford! Being able to secure such a major supporter, on the back of Arts Council England's incredible £1.5m investment to establish the Hub, is a real endorsement of the hard work and impact the team have made over the last two years.'
Lisa Mallaghan, Project Director of Bradford Producing Hub said, 'This Esmée Fairbairn Foundation funding really highlights the success of the first 2 years of BPH which, thanks to the work of a talented and dedicated team, has already supported significant growth in the Bradford live arts sector (and during a global pandemic at that – no small feat!). We are really committed to using this funding to ensure structural, strategic change that will make Bradford's creativity even more diverse, vibrant and visible – helping achieve our mission to make sure Bradford is a creative city where lots of amazing live performance is happening all the time.'