Team
To contact a member of the team, please call (01274) 303340 or email:
For Academy and Classes: academy@kalasangam.org 
To Become a tenant or hire a Venue: bookings@kalasangam.org 
For all other queries: info@kalasangam.org 
Ajit Singh
CEO
View LinkedIn profile
Ajit joined Kala Sangam 1997 on a PATH placement. He held several roles in the company until he became the CEO of the company. He obtained a Diploma in Management Studies, ILM5 and has an MBA from University of Sunderland, UK.
He is passionate about arts, culture and the rich heritage of South Asia and in his spare time, Ajit plays the Tabla and enjoys listening to music.
Alex Croft
Creative Producer
Alex Croft is our Creative Producer at Kala Sangam.
Alex began his career at Northern Ballet working in both press and marketing before joining West Yorkshire Playhouse and then Phoenix Dance Theatre where he headed up the organisation's marketing team. In 2014 he joined Arts Council England as Relationship Managed for Dance, working closely with both independent artists and arts organisations across the North. He is a former trustee of Pyramid of Arts, a collective of artists with and without learning disabilities based in Leeds.
Alex is responsible for programming all artistic activity at Kala Sangam and leading on support for artists.
Cat Scott
Marketing and Admin Assistant
Cat is a Marketing and Admin Assistant at Kala Sangam.
She has a broad array of experience in art galleries and events across Bradford and further afield. She aims to attract younger audiences to Kala Sangam, by using a variety of marketing techniques. As well as leading workshops as a Visual Artist and working with the arts team with exhibitions and events.
Jez Arrow
Finance Manager
Jez is the Finance Manager at Kala Sangam.
Jez has more than twenty years' experience as a senior arts manager, director and artist in a wide range of contexts, including development of an independent multi-arts venue in the North East and bookkeeper on a Scottish feature film with BBC broadcast in 2013. He's also worked extensively with young people throughout his career, many of them young carers, looked after children and those excluded from education, including tutoring at the Royal Conservatoire of Scotland on the Film & Performance elective for young people.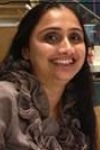 Mandeep Kaur
Marketing and Admin Officer (Maternity Leave)
Mandeep, a science graduate with a MBA (Marketing), is an enthusiastic people's person and uses her marketing skills in creative ways. She enjoys spending time with her daughters, cooking and traveling in her spare time.
Marianne Matusz
Education and Outreach Officer
Marianne is the Education and Outreach Officer at Kala Sangam.
She is passionate about the arts in all forms – theatre, music, dance and literature – and is keen to engage with people of all ages and from diverse communities to share her love of creative arts. At Kala Sangam she will be responsible for managing our Academy classes, devising and promoting our extensive schools activities and developing community partnerships across Bradford.
Mohammed Iftikar
Facilities Officer
Ifty is the welcoming face of our reception desk. He coordinates bookings and assists with the running of St Peter's House.
Pritesh Parmar
Marketing and Admin Officer (Maternity Cover)
Pritesh Parmar is our Marketing and Admin Officer (Maternity Cover) at Kala Sangam.
Pritesh is a keen supporter of the National Childbirth Trust and Leeds Dads. He has also helped Leeds Dads to establish Dadstastic, an annual event held on Fathers Day.
Pritesh also works under the name Tea and Toast ( @teaandtoast ) and supports many social enterprises and start-ups in developing their social media and branding. Prior to this, he worked in as a Marketing and Communications Manager for Leeds East Academy.
Pritesh is responsible for the marketing at Kala Sangam and is working with colleague Cat Scott on developing marketing for upcoming events.
Sidra Bi
Finance Assistant
Sidra is an Finance Assistant at Kala Sangam.
Steve O'Connell
Venue Sales Manager
View LinkedIn profile
Steve is responsible for promoting our versatile space that can host a variety of events and functions. He strongly believes in the value that arts can add to both business and communities. Steve has spent his career in sales; he is from Bradford and is passionate about promoting the city – especially its football team.
Latest news
A magical success at our Family Learning Festival

On Tuesday 24th October we had lots...

Read more ›

Marketing Assistant Cat Scott exhibits new collaborative artwork at Light Night Leeds 2017

Outside of her day to day activities...

Read more ›