Team
To contact a member of the team, please call (01274) 303340 or email: info@kalasangam.org 
For more information about our events and classes: info@kalasangam.org
To become a tenant or hire a room: bookings@kalasangam.org 
For all other queries: info@kalasangam.org 
Alex Croft
Creative Director
Alex began his career at Northern Ballet working in both press and marketing before joining West Yorkshire Playhouse and then Phoenix Dance Theatre where he headed up the organisation's marketing team. In 2014 he joined Arts Council England as Relationship Managed for Dance, working closely with both independent artists and arts organisations across the North. He is a Board Member at balletLORENT and a former trustee of Pyramid of Arts.
Alex is responsible for programming all artistic activity at Kala Sangam and leading on support for artists. To discuss any artistic ideas you may have either email
alex@kalasangam.org
or tweet
@alexrobertcroft
.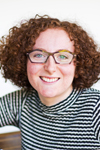 Cat Scott
Marketing and Admin Assistant
Cat has a broad array of experience in art galleries and events across Bradford and further afield. She aims to attract younger audiences to Kala Sangam, by using a variety of marketing techniques. As well as leading workshops as a Visual Artist and working closely with the arts team at exhibitions and events.
Cat also works as an Artist and Independent Curator, where she leads collaborative projects with artists, scientists and makers as an active member of The Superposition collective based in Leeds, to create artworks and to curate exhibitions and events. Follow her instagram page for the latest news @catscottsciart.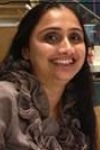 Mandeep Kaur
Marketing and Admin Officer
Mandeep, a science graduate with a MBA (Marketing), is an enthusiastic people's person and uses her marketing skills in creative ways. She enjoys spending time with her daughters, cooking and traveling in her spare time.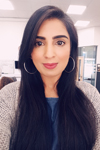 Fizah Yaqub
Education and Outreach Officer
Fizah joined Kala Sangam in March as our Receptionist through the In Communities scheme and got promoted to be our Education and Outreach Officer 6 months later.
Fizah has always had a connection and love for the arts. She has volunteered for charities and has worked with disadvantaged children and young people in care who have been excluded from school through youth art schemes and projects. Fizah has also been involved in campaigning, working as an Election Agent and as an SEN in the care sector, to name a few.
Jez Arrow
Finance Manager
Jez is the Finance Manager at Kala Sangam.
Jez has more than twenty years' experience as a senior arts manager, director and artist in a wide range of contexts, including development of an independent multi-arts venue in the North East and bookkeeper on a Scottish feature film with BBC broadcast in 2013. He's also worked extensively with young people throughout his career, many of them young carers, looked after children and those excluded from education, including tutoring at the Royal Conservatoire of Scotland on the Film & Performance elective for young people.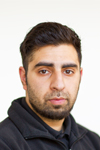 Mo Khan
Facilities Assistant
Mo is a Facilities Assistant at Kala Sangam.
Mohammed Iftikar
Facilities Officer
Ifty is the welcoming face of our reception desk. He coordinates bookings and assists with the running of St Peter's House.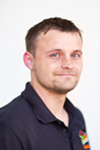 Mat Schofield
Caretaker
Mat is the Caretaker at Kala Sangam.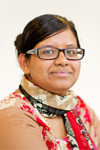 Sidra Bi
Finance Assistant (Maternity Leave)
Sidra is an Finance Assistant at Kala Sangam.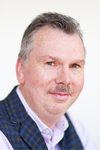 Steve O'Connell
Venue Sales Manager
View LinkedIn profile
Steve is responsible for promoting our versatile space that can host a variety of events and functions. He strongly believes in the value that arts can add to both business and communities. Steve has spent his career in sales; he is from Bradford and is passionate about promoting the city – especially its football team.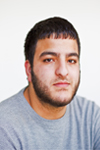 Suleman Rahman
Facilities Assistant
Suleman is a Facilities Assistant at Kala Sangam.
Latest news
Kala Sangam invites audiences to 'Pay What You Decide' in 2019

We've introduced a Pay What You Decide scheme...

Read more ›

Stories from women across the north inspire new dance show

North East based Company of Others are...

Read more ›