Team
To contact a member of the team, please call (01274) 303340 or email:
For Academy and Classes: academy@kalasangam.org 
To Become a tenant or hire a Venue: bookings@kalasangam.org 
For all other queries: info@kalasangam.org 
Ajit Singh
CEO
View LinkedIn profile
Ajit joined Kala Sangam 1997 on a PATH placement. He held several in the company until he became the CE of the company. He obtained a Diploma in Management Studies, ILM5 and has an MBA from University of Sunderland, UK and has done his Clore Leadership.  In his spare time, Ajit plays the Tabla and enjoys listening to music.
Geetha Upadhyaya
Artistic Director
View LinkedIn profile
Geetha Upadhyaya is Artistic Director at Kala Sangam. She was a Consultant Pathologist, with a particulat interest in the health benefits of practising arts. Having a postgraduate degree in classical Indian dance and music, her main interests are cross art collaborations, choreography and music. Geetha's aim is to establish Kala Sangam at St Peter's House as a national centre for South Asian arts, heritage and culture.
Jez Arrow
Finance Manager
Kala Sangam's Finance Manager Jez Arrow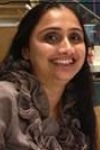 Mandeep Kaur
Marketing and Admin Officer
Mandeep, a science graduate with a MBA ( Marketing) is an enthusiastic people's person and uses her marketing skills in creative ways, She enjoys spending time with her daughters, cooking and traveling in her spare time.
Mohammed Iftikar
Facilities Officer
Ifty is the welcoming face of our reception desk. He coordinates bookings and assists with the running of St Peter's House.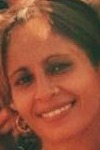 Pavan Sembi
Arts Projects Officer
Pavan Sembi is a community/craft and textiles artist based in Bradford. Her role at Kala Sangam is to manage arts projects with young people and famillies. She has over ten years of experience in arts and community based projects throughout the region and beyond.
Sidra Bi
Administrative Assistant
Sidra is an Adminitrative Assistant at Kala Sangam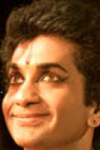 Shrikant Subramaniam
Artistic Associate - Dance
Shrikant Subramaniam is an accomplished Bharatanatyam dancer who is working with Kala Sangam as their Artistic Associate in Dance.
Steve O'Connell
Venue Sales Manager
View LinkedIn profile
Steve is responsible for promoting our versatile space that can host a variety of events and functions. He strongly believes in the value that arts can add to both business and communities. Steve has spent his career in sales; he is from Bradford and is passionate about promoting the city – especially its football team.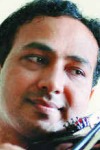 Vijay Venkat
Musician in Residence
Vijay Venkat is an accomplished musician who plays several instruments in various musical genres and a fine singer. He is working with Kala Sangam as an Musician in Residence.
Latest news
Capital work at Kala Sangam

Kala Sangam is currently going through major...

Read more ›

Aadi Shankara – The Guru

 Another Sold our show by Kala Sangam!!...

Read more ›