Board of Trustees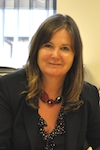 Caroline Harrison
Chair
The Group Chief Executive of Aspire-Igen since July 2012.  Since her takeover, the company has grown from its small Bradford roots to become an internationally recognised centre of excellence, in the development and delivery of careers guidance and vocational training. From a staff of 60, the company now employs 250 people in 18 offices across the Yorkshire & Humber region. She currently serves as a director of both Careers Yorkshire & the Humber, and Careers England. Previously, she has extensive experience as a Finance Director, and worked in the arts as Finance Director at West Yorkshire Playhouse from 2001 to 2009.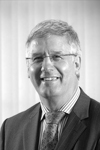 Paul Nash
Paul Nash is a Managing Partner in the property department at Wrigley's Solicitors in Leeds.
Paul has wide experience of both commercial and rural property markets, dealing with acquisitions, management, landlord and tenant work and disposals. He has acted for a variety of different clients from large public companies to individual landowners, charities and pension funds.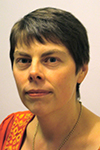 Marie O'Reilly
Marie is a marketing manager at Accord Mortgages, part of Yorkshire Building Society. With a primary focus on communications and brand development, Marie works with colleagues across the YBS group on tactical and strategic projects. Marie is a strong believer in the value that arts can add to both business and communities.
Latest news
Kala Sangam invites audiences to 'Pay What You Decide' in 2019

We've introduced a Pay What You Decide scheme...

Read more ›

Stories from women across the north inspire new dance show

North East based Company of Others are...

Read more ›