Board of Trustees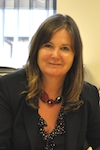 Caroline Harrison
Chair
The Group Chief Executive of Aspire-Igen since July 2012.  Since her takeover, the company has grown from its small Bradford roots to become an internationally recognised centre of excellence, in the development and delivery of careers guidance and vocational training. From a staff of 60, the company now employs 250 people in 18 offices across the Yorkshire & Humber region. She currently serves as a director of both Careers Yorkshire & the Humber, and Careers England. Previously, she has extensive experience as a Finance Director, and worked in the arts as Finance Director at West Yorkshire Playhouse from 2001 to 2009.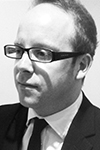 Dan Prendergast
Dan is a digital specialist with considerable experience of supporting global organisations in both the B2C & B2B environment. With a particular focus in the tourism and publishing sectors, Dan brings strategic expertise in digital marketing, ecommerce and technology.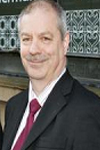 Dave West
A town planner/urbanist with over 38 years experience in a mixture of local government, public/private partnership and community led initiatives in West Yorkshire and Bradford. This was followed by 25 years working for Bradford Council in department of Regeneration and was seconded to the original Bradford Urban Regeneration Company.which established the company and its board, commissioned the city centre masterplan and engagement with the public.
Now David is the Director of Little Germany Action Ltd – a community led project whose aim is to promote, encourage and deliver the area's regeneration in partnership with private companies and public agencies. He also supports many organisations in Bradford.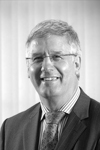 Paul Nash
Paul Nash is a Managing Partner in the property department at Wrigley's Solicitors in Leeds.
Paul has wide experience of both commercial and rural property markets, dealing with acquisitions, management, landlord and tenant work and disposals. He has acted for a variety of different clients from large public companies to individual landowners, charities and pension funds.

Ian Lewis
Ian Lewis is a Corporate finance professional with over 20 years experience in Invoice Finance and 17 years experience in Corporate Banking and International Trade Finance.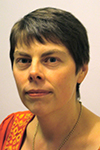 Marie O'Reilly
Marie is a marketing manager at Accord Mortgages, part of Yorkshire Building Society. With a primary focus on communications and brand development, Marie works with colleagues across the YBS group on tactical and strategic projects. Marie is a strong believer in the value that arts can add to both business and communities.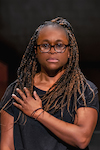 Pauline Mayers
Pauline is best known as a choreographer and movement dancer. She is currently Artistic Director of 'The Mayers Assemble'. She emotes power and strength through her dance all in order to evoke the human condition.

Ravinder Singh
Ravinder Singh is Human Resource Mobilisation Manager at ERS Medical SRCL Group Company and is a conscientious and personable Human Resources Business Partner, with a proven track record of delivering practical solutions to timescales and targets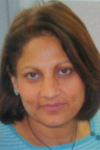 Laiqa Sheikh
Laiqa Sheikh is an educationalist and started her career as a teacher in 1982. She has held teaching and management jobs in community arenas, schools, colleges and universities.
She has managed many international projects, published in national and international journals and have participated in many research projects.
She is currently a visiting lecturer at a University in Finland and also works as an educational consultant.
She has been involved in setting up local, national and international forums around education and community issues. She likes to promote activism and takes an active part in local, national and global issues.
Laiqa has been a member of several management committees and Boards, has a passion for learning and believes in empowerment through education, freedom of expression with responsibility and real representation by people themselves.
Latest news
We're delighted to announce four outstanding artists for our Artists Takeover 2018!

We're really excited to announce four talented...

Read more ›

25th Anniversary Gala Dinner success!

Our 25th anniversary Gala Fundraising Dinner went...

Read more ›