We are pleased to announce that, that following a public call out, Sameena Hussain and Sufyan Dogra (pictured with Jas Athwal DL)  have joined our Board of Trustees.
These appointments mark the end of a three-year process aimed at ensuring that our Board, Chaired by Jas Athwal DL, is more reflective of Bradford's diverse communities. In an important step for the company, for the first time since 2006, 50% of Kala Sangam's Trustees are now of South Asian heritage.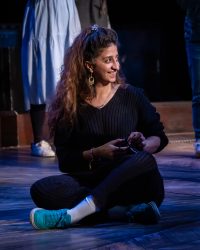 Sameena Hussain, who was recently appointed Associate Director at Leeds Playhouse, is the first person to take the new Emerging Leadership Trustee position at Kala Sangam. This role was designed to support the career development of an individual with a desire to move into a leadership role within the arts but who is also looking to the gain the practical experience needed. Sameena's work is rooted in community connection and getting to know people in order to remove both visible and invisible barriers to engaging with theatre. She is passionate about making theatre a safe and brave space, enabling dialogue and connection. (Photo c. Anthony Robling).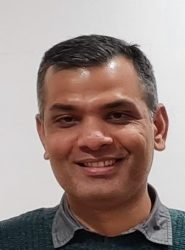 Sufyan Dogra is a Senior Research Fellow at Born in Bradford. He has 10 years of experience working on the promotion and representation of ethnic minorities in public health, policy, art and culture with a particular focus on British Pakistani and Bangladeshi communities. His work with Born in Bradford is focused on reducing health inequalities for disadvantaged communities and ethnic minorities.
Jas Athwal said, 'We are delighted to welcome Sameena and Sufyan to the Kala Sangam Board. They both bring with them a wealth of insight and experience which will be extremely valuable as we enter an exciting time for Kala Sangam, with some big plans on the horizon.'
Kala Sangam's Creative Director Alex Croft said, "We received some extremely strong applications for these positions so I know it was a difficult decision for our Trustees, but I am delighted with the decision they have made. They join a Board that is supportive, positive, forward thinking and with a huge passion for Bradford. I'm looking forward to working with Sameena and Sufyan to make a real difference here in the District.'