SOLD OUT: Bent Architect: Full English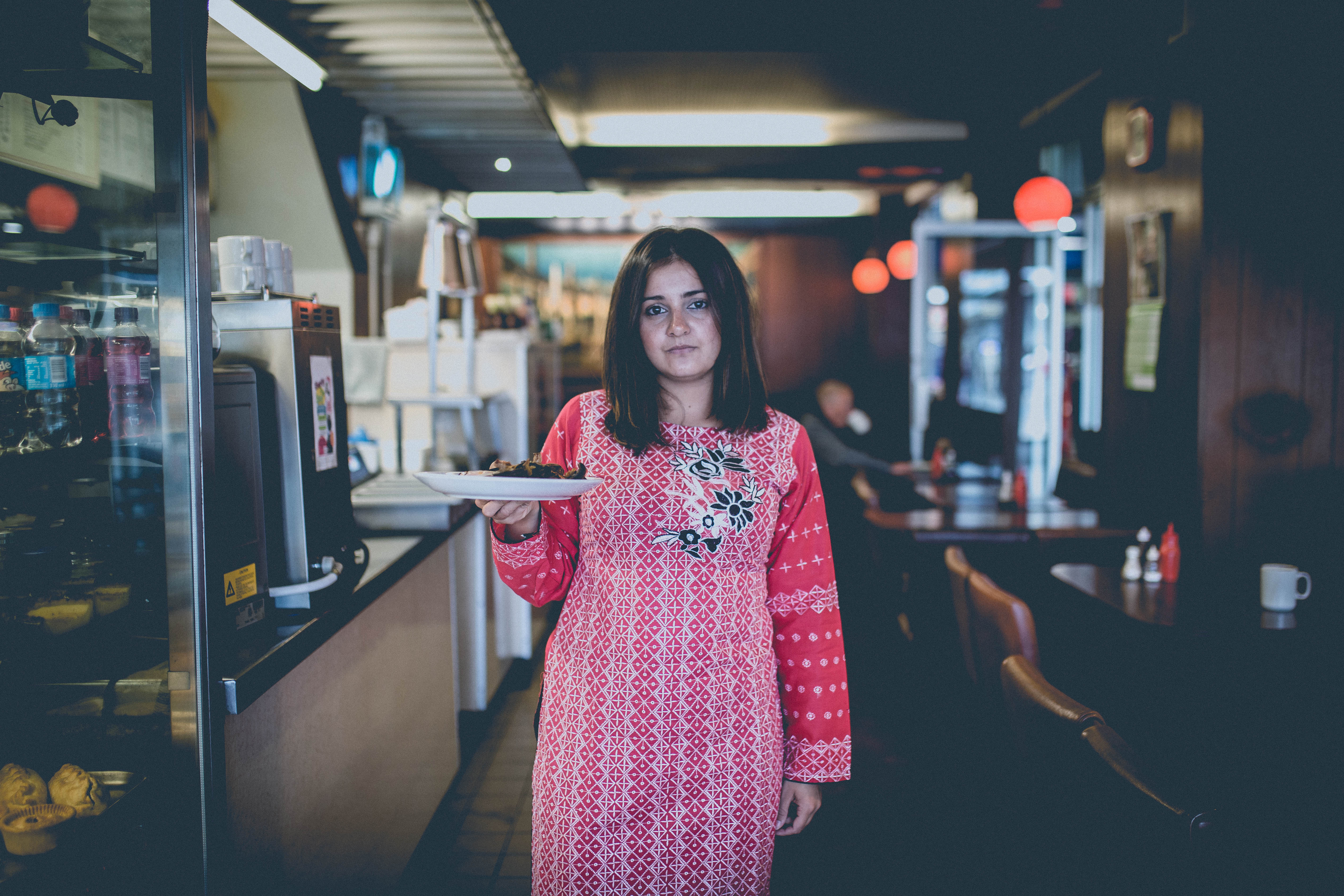 23, 24, 25 June at 7.30pm | 26 and 27 June at 2pm and 7.30pm | Pay What You Decide
Us Canterbarians stick together. Cos this is only place in't world where we all fit in! We are the Canterbarians, the wild Barbarians! Come on, it's Friday night are we having it girls!? Who's getting up, dance wi' me!
Full English tells the story of white British girls from the 1960's who married Pakistani men & brought up mixed race children. Driven out by their families & shunned by their husband's community, they finally found somewhere that embraced their difference – a place they could call home – Canterbury Estate in Bradford – where else?
Told through the eyes of Natalie Davies, Full English will explore the story of how her own grandmother overcame the odds to find her place here in Bradford & the legacy of growing up mixed race.
Because, let's face it, who is full English anyway?
Us kids aren't English, they aren't Pakistani – they're Bradford. They're ours. And we love 'em for it!
23, 24, 25 June at 7.30pm | 26 and 27 June at 2pm and 7.30pm | Pay What You Decide
This event will take place following social distancing requirements in place at the time. In accordance with the current government Covid restrictions, we will be collecting contact details for all ticket holders (you will be asked for these when you make your booking, but we will be checking them on the night). You will also be able to check in with the NHS Track and Trace app.
Please note: You may book up to 4 tickets from a single household (or support bubble) per order. If you wish to book tickets for more than 4 people and/or for multiple households, please make separate bookings.
Seats will be spaced 1m plus . We will allocate you a seat on arrival.
As seating is limited, if you are unable to attend, please let us know in advance so we can reallocate your seat (s).
If you have ANY coronavirus symptoms, please DO NOT attend.
Temperature checks, hand sanitisation and mask wearing will be used where appropriate.
All our events are Pay What You Decide, which means you don't have to pay until after you have seen the event. We want to encourage more people to come and see events at Kala Sangam, more often.
Pay What You Decide not only allows you to pay what you can afford, rather than a fixed ticket price, but also removes the financial risk of buying a ticket for an event in advance without knowing whether you are going to enjoy it or not.
Tickets are available to book in advance as usual, but there is no obligation for you to pay until after you have seen the event. You can then decide on a price which you think is suitable based on your experience, which means if you haven't enjoyed it at all, you don't have to pay anything.
Please ensure you have arrived and collected your tickets 15 minutes before the event starts in order to secure your seats. At the end of the show, you can decide what to pay, either by cash or card on the door.