Prataya Saha Short Film Screenings
Fri 6 Oct | 7pm | Pay What You Decide | Age 15+
Award Winning Filmmaker Prataya Saha is touring the UK with his critically acclaimed short films, Just Another Day (2021), I am Mehmood (2022) and the recent worldwide film festivals entry The Golden Cage (2023). Join us to celebrate independent filmmaking with a rare opportunity to watch these unique films together, discuss the important themes and questions they raise with filmmaker Prataya Saha.
All films are English subtitled.
Just Another Day (2021) (15+)
Just Another Day is a modern neo-realist film that draws attention to inarguably one of the topics of modern times that has not been talked about much, abuse during pregnancy and the perception of separated/divorced women in society. Through the happenings of a single day, the story traces the life of a 40-something newly separated woman, Anjali Katekar, as she navigates another 24 hours of her life in the busy city of Mumbai.
I am Mehmood (2022) (PG)
I am Mehmood, an Asian immigrant in Dubai struggles to meet his monthly sales target due to his lack of skills in communicating in a popular language (in this case English) and thus risks losing his job while, a thousand miles away, his wife waits for him to send across the money for her daughter's education.
Shonar Khacha (2023) (PG)
Faced with incredible financial pressure, the remaining three members of a once affluent family debate selling off their palatial ancestral home in old Kolkata, with the eldest among them firmly against it. This is a period piece set in 1989, during a time of significant socio-economic changes in India, touching, at a macro level, on a very personal subject – the fate of unprotected old and heritage structures and their rapid extinction in modern India. The film also illustrates a sense of nostalgia and throws light on the dynamics of social relationships in Indian society a few decades ago.
Fri 6 Oct | 7pm | Pay What You Decide | Age 15+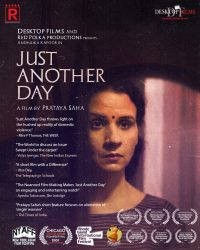 This event is Pay What You Decide, which means you don't have to pay until after you have seen the event.
Pay What You Decide not only allows you to pay what you can afford, rather than a fixed ticket price, but also removes the financial risk of buying a ticket for an event in advance without knowing whether you are going to enjoy it or not.
Tickets are available to book in advance as usual, but there is no obligation for you to pay until after you have seen the event. You can then decide on a price which you think is suitable based on your experience, which means if you haven't enjoyed it at all, you don't have to pay anything.
Please ensure you have arrived and collected your tickets 15 minutes before the event starts in order to secure your seats. At the end of the show, you can decide what to pay, either by cash or card on the door.