Kala Sangam: Rooms & Spaces
Kala Sangam Arts Centre has a variety of rooms available for hiring which includes a bright and airy exhibition space, meeting and training rooms, a large hall and a 112-seater studio theatre. Many of the rooms are accessed from the large open plan foyer area / exhibition space. Bookings can be made either for single room or for the whole venue, depending on the size of event.
Indus Hall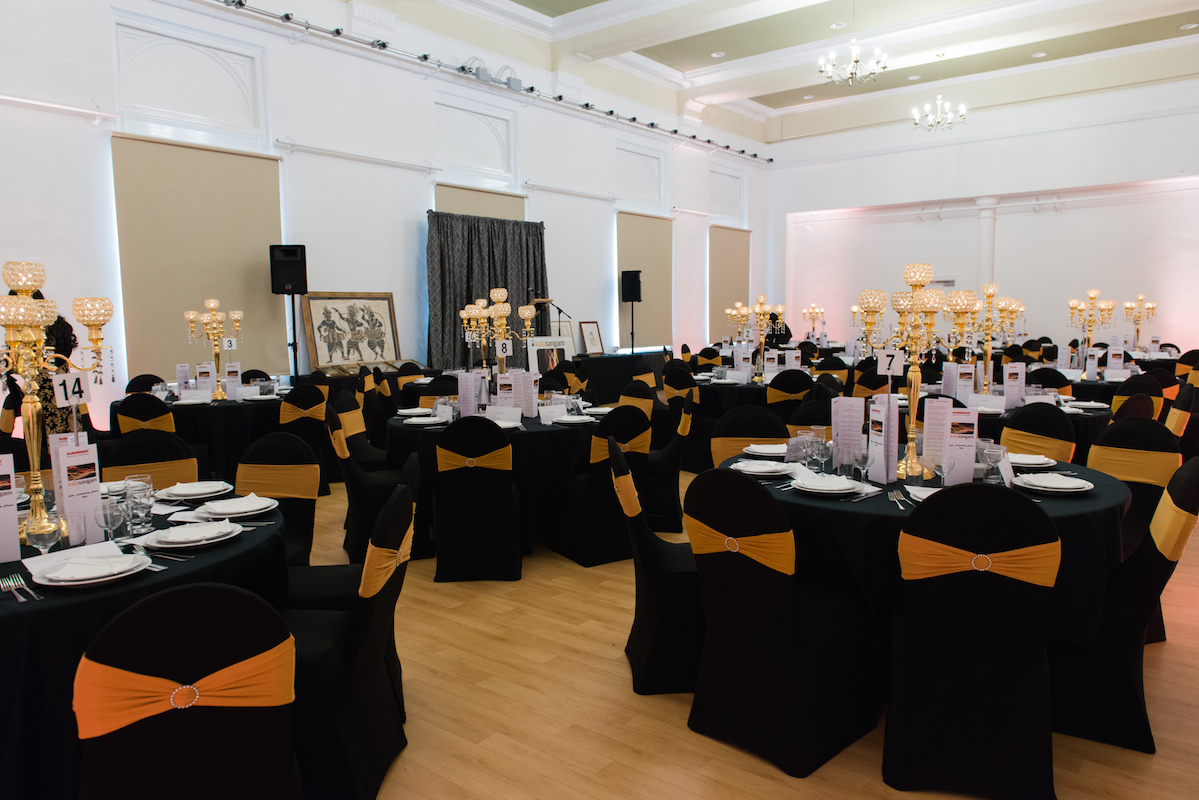 Features:
Large Room with high ceilings and many original features
A removable platform stage
Projector and laptop can also be provided
Capacity:
The hall can comfortably accommodate,
Up to 120 guests (banquet style set-up) or
Up to 150 guests (theatre style set-up)
 Ganges Hall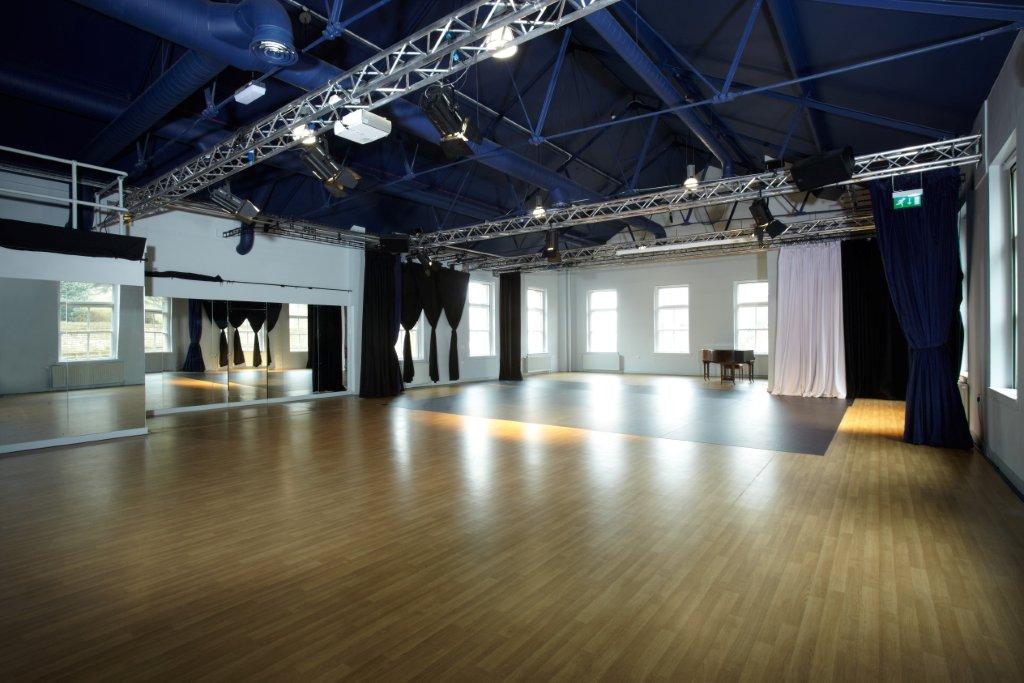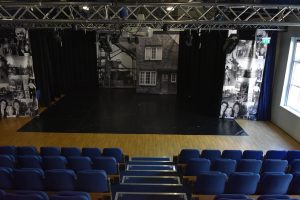 Ganges Hall is the largest room and can be set up for a range of different performances. This room has a fully sprung dance floor so can also be used as a dance rehearsal room.
Features:
Ceiling-mounted technical lighting rig and projector screen.
All house curtains, blackout blinds, mirrored walls.
Well-equipped tech desk which could be operated by our qualified technicians.
Capacity:
The room is regularly used for both shows and conferences  and can comfortable accommodate ,
Up to 112 guests (fitted with raked seating) or
Up to 200 guests (additional free-standing seating) or
Up to 170 guests (banquet style)
Yamuna (Meeting Room 2)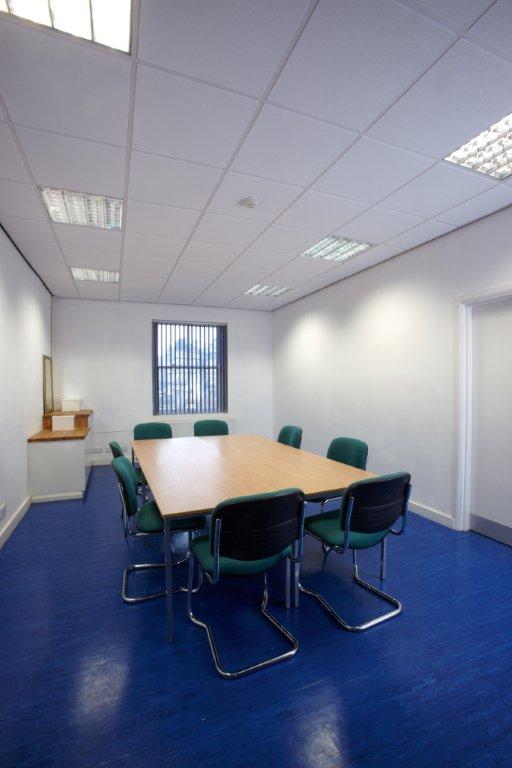 Features:
Benefits from two small sinks (one at wheelchair or child's height).
A wetroom style floor, making it suitable for arts workshops and play area.
When not in use, the sinks can be fully covered and used as desks or workshop space.
Capacity:
Up to 8 guests (boardroom style) or
Up to 15 guests (theatre style).
Kelani (Meeting Room 3)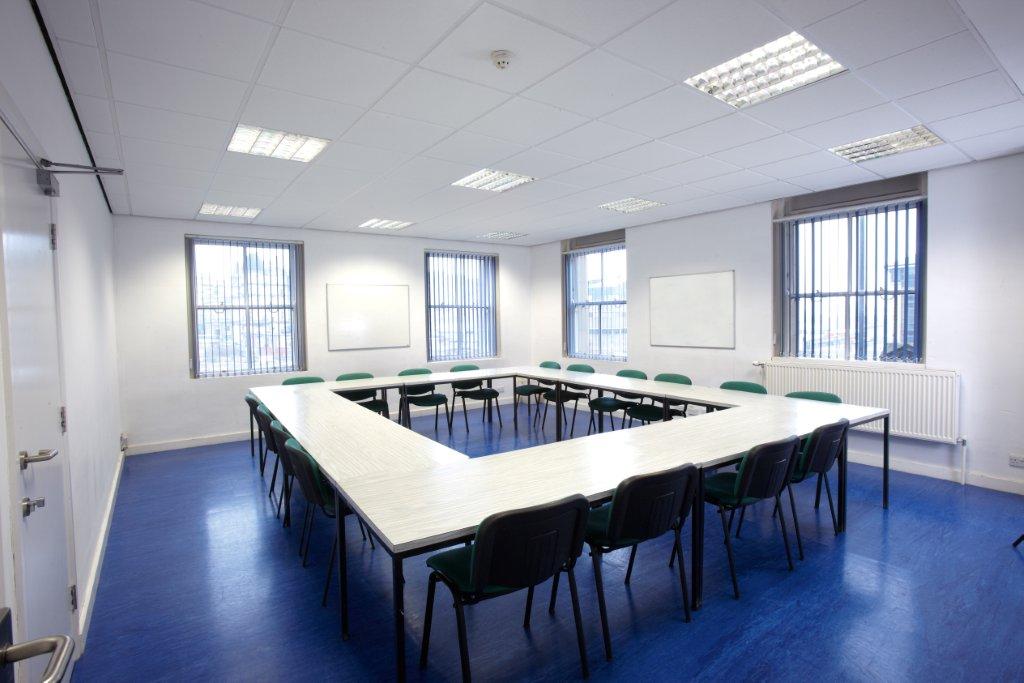 Kelani is the largest meeting room.
Features:
Offering double aspect windows and plenty of natural light.
Capacity:
Up to 20 square tables and chairs for workshops and training events or
Up to 25 people (theatre style).
Training Room 4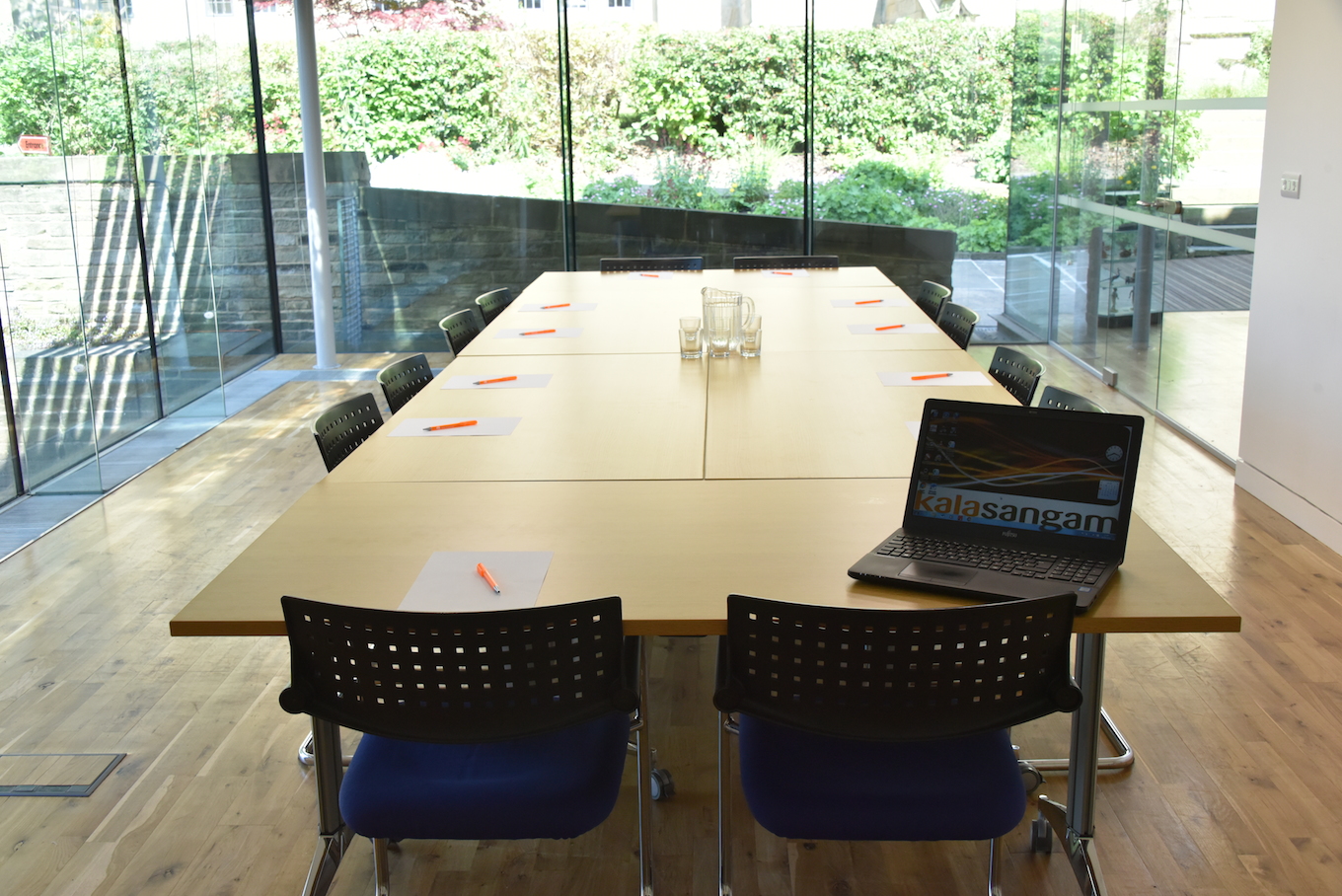 Training Room 5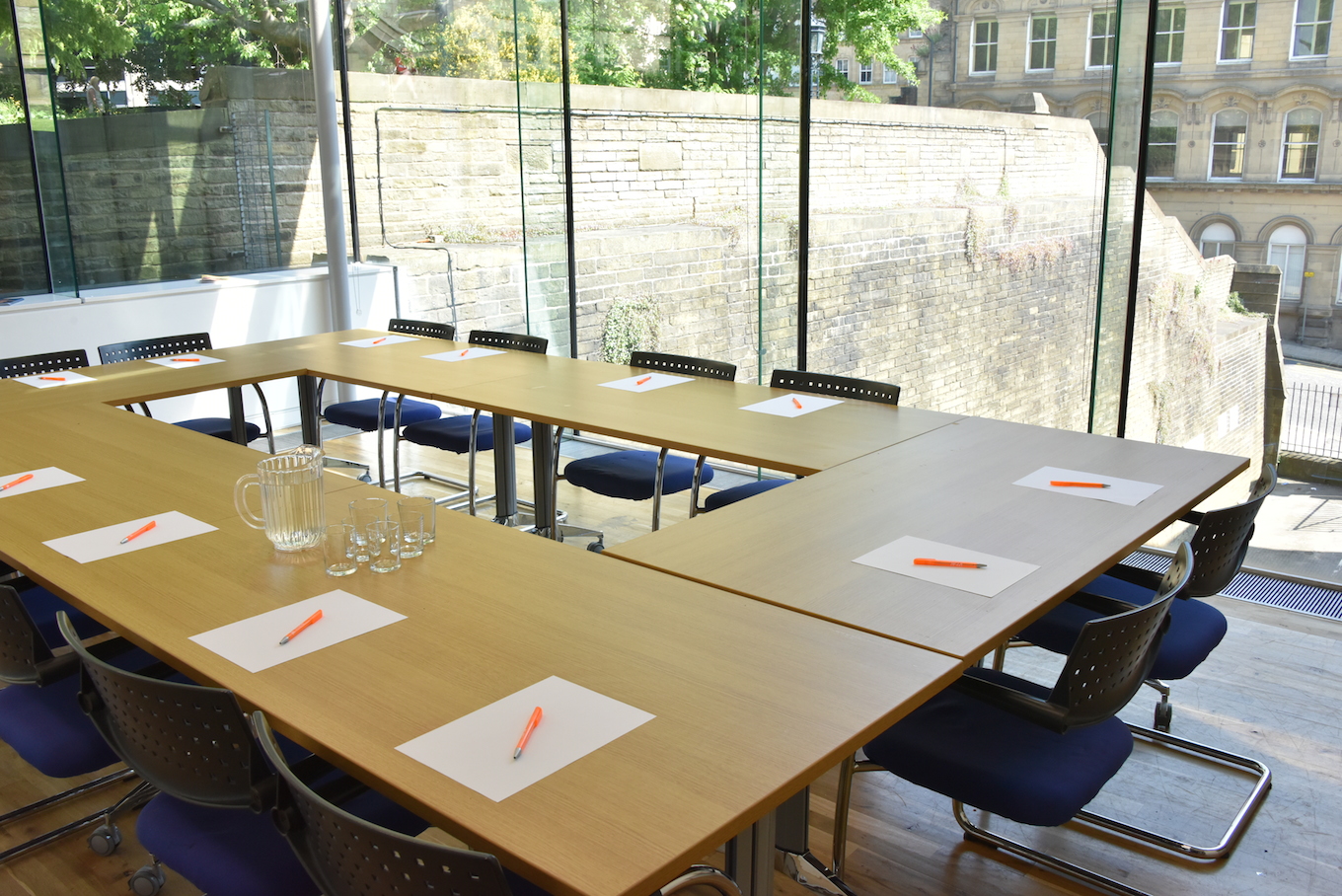 Meghna (Meeting Room in The Clocktower Suite)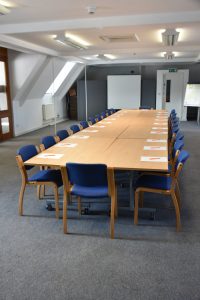 Meghna is a large room overlooking the inside workings of the St Peter's House clock. Located on a different floor to the main reception and foyer area, The Clocktower Suite offers separate access and facilities.
Capacity:
Up to 40 guests (banquet style) or
Up to 50 guests (theatre style).
If you would like to become a tenant or hire a room, please contact  on (01274) 303340 or email us at steveoconnell@kalasangam.org
Latest news
Aspire-Igen's Caroline Harrison is New Chair of Trustees

Pictured: Caroline Harrison, Group Chief Executive of...

Read more ›

Kala Sangam and Bradford College commit to working together

Pictured: Andy Welsh, Bradford College Chief Executive...

Read more ›