Creative Writing Course
Every Wednesday from 7th September to 9th November
by Bradford Poetry Foundation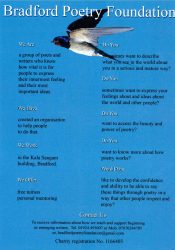 BPF's mission is to support and advance the education of students and the general public and particularly people who are interested in creative writing and providing a programme of activities which will support personal development by nurturing and teaching the skills and abilities to personal expression through creative writing.
For more info email FB.brindle@hotmail.co.uk or call on 07870244705
WOW Festival- Women of the World 
Friday 4th, Saturday 5th and Sunday 6th November.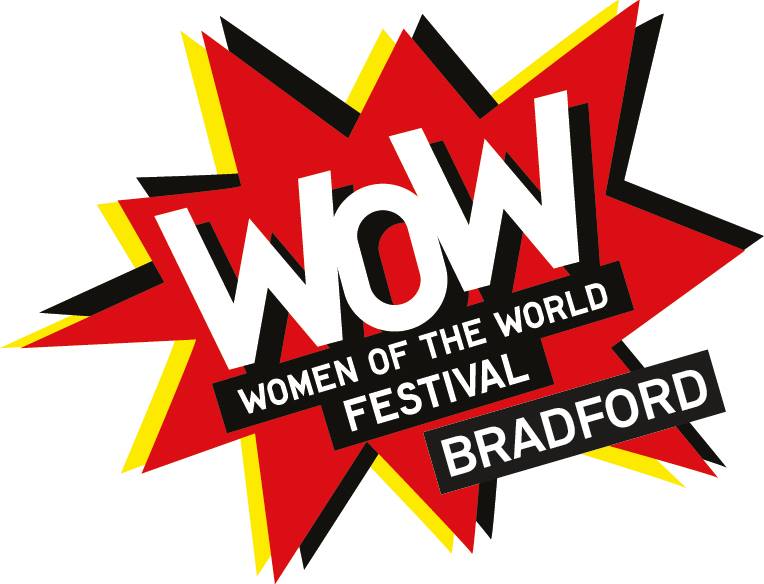 Wow is a global festival that celebrates the incredible achievements of women and girls, takes a frank look at the obstacles they face, and creates a space to discuss new solutions together.
Join us for a weekend of talks, discussions, music, activism, performance, mentoring and big ideas, and hear from women who are breaking the mould in science, entrepreneurship, the arts, sport, economics, health, and business from Bradford and across the world. There including war and peacekeeping, body image, violence against women and girls, race, religion, the role of men in gender quality, older women's voices, young women's stories, and whether Beyonce is a feminist icon.
WOW is a global movement of festivals originating at Southbank Centre in London and has taken place in 15 cities across five continents since 2011 from New York to Sydney, and from Pakistan to Finland.
So come have your say at WOW. We look forward to seeing you there.
WOW Bradford is funded by Spirit of 2010.
Click here to see their brochure.
WHAT'S ON AND TICKETS: www.southbankcentre.co.uk/whatson/festivals-series/wow-bradford
For further information on WOW please visit: www.wow.southbankcentre.co.uk
Latest news
Aspire-Igen's Caroline Harrison is New Chair of Trustees

Pictured: Caroline Harrison, Group Chief Executive of...

Read more ›

Kala Sangam and Bradford College commit to working together

Pictured: Andy Welsh, Bradford College Chief Executive...

Read more ›