Past Events By Kala Sangam
 YEAR:  2014
BOX OFFICE
Aadi Shankara – The Guru: Carnatic Music, Story Telling and Bharathanatyam
Date: 31st May (7pm)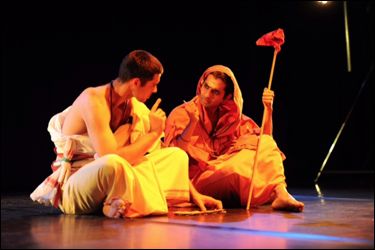 Adi  Shankara was a well received  multil genre and undoubtedly an  inter- cultural   spoken word performance directed by Dr Geetha Upadhyaya – the artistic director of Kala Sangam.The production encompassed of professional actors , musicians , dancers and amateur theatre practitioners who are training to become  full – fledged actors in the wider professional scene of  British theatre.The production had a unique process of staging each and every scene through mutual discussions between the dancers , musicians and the actors.The amateur actor  Ryan Kitson had a series of rehearsals to work with a dancer story teller Shrikant Subramaniam to develop a professional relationship between two artists who are absolutely passionate about the power and effective use of the English Language and  every effort was made by the actors  to divulge  several poignant emotions through words.The  dancers and the  actors interacted intelligently through mime and words to  transcend the true nature ,   the beauty  and  the vital role of the characters and the main teachings of Adi Shankara  in the play.
Tales of Textiles – The Loom of Love ( A mother's unconditional love is woven in a magical mystical loom): Carnatic Music, Bharathanatyam and Storytelling
Date: 6th June (7:30 pm)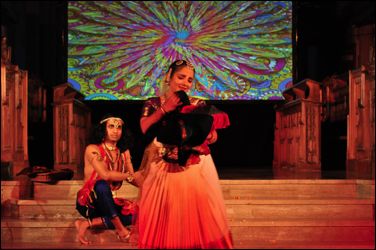 Kala Sangam collaborated with Bradford Cathedral in presenting this spoken word dance performance to celebrate the spirit of colours and the textures of fabric. The story is based on the 8th-9th century Indian mythology Mahabharatha, the longest poem ever written and roughly ten times the length of the lliad and the Odyssey combined.
Sacred strings: Gurmat sangeet, Gurbanii Kirtan or Naad Yoga
Date: 1st Feb (7pm)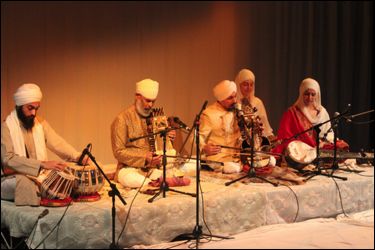 Raj Academy's mission is to revive and share the timeless wisdom given to mankind through the discipline known as "Gurmat Sangeet", "Gurbani Kirtan" or "Naad Yoga" which has the potential to heal and awaken the inner consciousness of a human being.
EXHIBITIONS
The Colours of Holi: Photographic Exhibition by Matthew Page
Date: 1st Feb – 31st April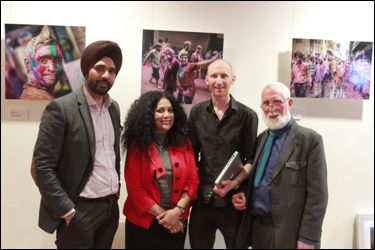 Matthew Page is a UK based award-winning editorial and travel photographer. As a part of Matthew's ongoing 'Colours' series, he travelled to the sacred , holy town, of Vrindavan in Uttar Pradesh (India), to document the Holi festival.
Year: 2013
COMMUNITY – FREE EVENTS
CATHEDRAL: Celebrating Christmas
Date: 7th December (1.30 pm)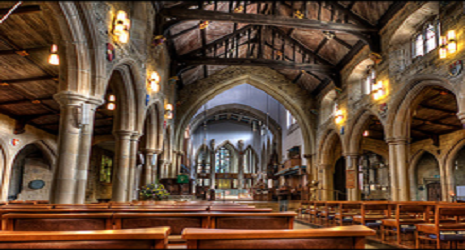 Kala Sangam in Partnership with Bradford Cathedral, bring together to create a beautiful spectacle for the Christmas season. Come down and be involved. This day will bring both festivity and craft items created during KS20 season.
BOX OFFICE
THREE GODDESSES: Carnatic Music, Bharathanatyam and Traditional Story Telling
Date: 30th November (7pm)
A solo thematic production was premiered by Kala Sangam to celebrate the 20 years of Kala Sangam by the company's Artistic Associate (dance) Shrikant Subramaniam. This production involved several composite art forms from India: Carnatic music, Bharatanatyam and traditional story telling. While the dancer questions his identity as a male Bharatanatyam dancer on a global stage, it is the 3 Goddesses revolving in his thoughts who help him understand his true identity. This performance was well received and well appreciated by a large gathering of music/dance lovers among the audience.
BOX OFFICE
KATHAKALI
DATE: 15TH NOVEMBER (7PM)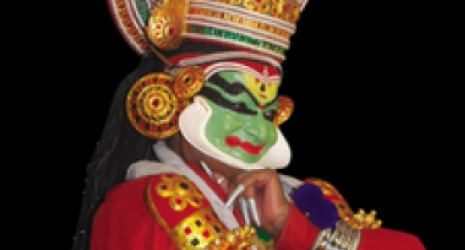 Originated from Kerala (south India). This art form brings Hindu epic stories to people through movements, drama, music and narration. The performance will feature world-class artists from south India, from Kalamandalam and Kala Chethena, Kathakali Company set up by Vijayakumar and Barbara Viyajakumar.
COMMUNITY – FREE EVENTS
IN CONVERSATION: An Open Event Involving Visual Arts, Poet And Music!
Date: 2nd November (3pm-6pm)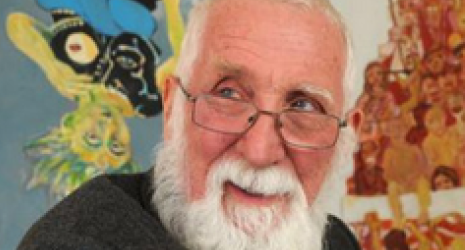 A key part of this exhibition is the number of artists represented and brought together by Brian Lewis. Poets, musicians and visual artists have been specially commissioned to create new work and thus, the exhibition also extends into a spoken word and poetry event which is 'In Conversation'.This public Showcase invites artists and poets to share and exchange ideas on the theme of visual arts, poetry and music.
NOTE EVENTS
KS 20 EXTRAVAGANZA
Date: 19th October (6pm)
Chief Guest: Dr. Vyjayanthimala Bali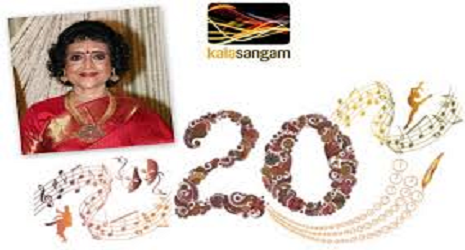 We were extremely delighted to commemorate our 20th year by presenting a world cultural extravaganza. A carousal of different sound scapes, variegated rhythms and splendid colours of India, Sri Lanka, Pakistan, Bangladesh, Africa, Spain, Brazil and many more from around the world that captured the hearts of all .
 NOTE EVENTS
FAMILY ARTS DAY
Date: 12th October (10am – 4 pm)
The whole day was jam packed with different fun activities for everyone. IT was a family event and everyone who came took part in dance, visual art workshops and much more. In addition, the event gave them the chance to learn more about new cultures and interact with different people and it was a nice experience for the participants to discover just how much they know about the multi-cultural city of Bradford. Over all it was nice family event.
 BOX-OFFICE
MOHINIATTAM
Date: 5th October (7 pm)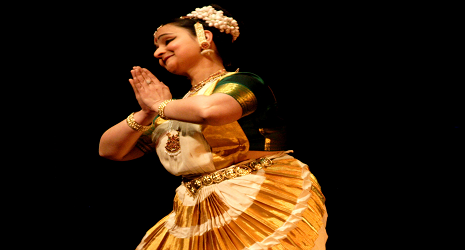 Originating from kerala, South India, this dance style is exclusively performed by women. 'Mohini' is a beautiful lady who dances 'attam' with wave-like body movements. The theme of the dance is generally 'sringara' or love.  Kalasangam present regional dancers Remya Nambiar and Rashmi Sudhir.
ACADEMY
COMMUNITY CLASSES
Date: 7th September to 7th Dcember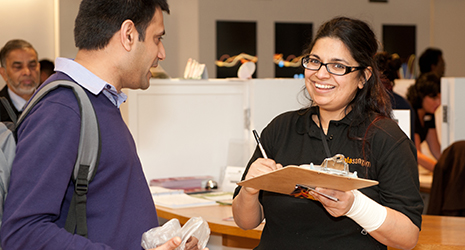 Kalasangam is a center recognised for Arts Awards and our students perform nationally and internationally. We conduct classes in
Dance: Bharathanatyam
Music: Carnatic Vocal, Voilin, Flute, Keyboard
Language: Tamil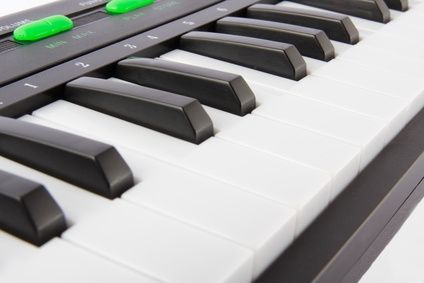 Our outreach classes are delivered in collaboration with partners in Scunthrope, Wakefield, Mansfield, Sheffield, Ashton under Lyne and Bolton.
BOX-OFFICE
MADHUMATHI
Date: 28th September (6.30 pm)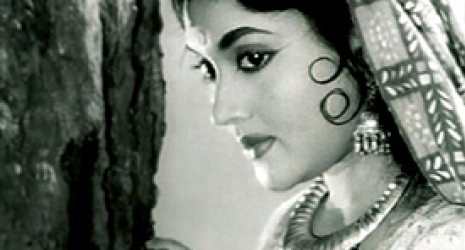 Produced and directed by Bimal Roy in 1958 starring the great Dilip Kumar and the legendary Vyjayanthimala. This film screening will mark the launch of a new exciting partnership between Kalasangam and Reel Solutions to develop an innovative profile for Asian cinema, providing access, appreciation, understanding and enjoyment to this rich heritage of filmmaking.
EXHIBITION
WATERS AND RIVERS
Date: Preview 28th September (5pm-6.30pm)
30th September – 31st  December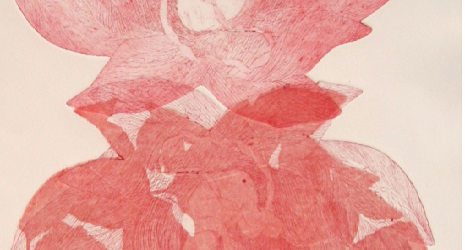 Waters and Rivers reflects the ethos of 'sangam'(merging) that ispires Kalasngam's vision and its work. The exhibition presents a myriad of interpretations by artists at national and international level, inviting the viewer to be part of this confluence.
 BOX-OFFICE
MAGICAL MELODIES
Date: 21st September (7.30 pm)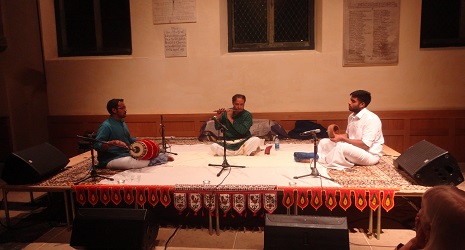 Vijay Venkat presented classical Indian Volin accompanied by Barathan Balayogan: the percussion instrument used to accompany South Indian classical music. Post-interval, you would be made more enjoyable by the enchanting performance of Bollywood tunes by Vijay Venkat and fellow musicians. Featuring Vijay Venkat,  composer and multi-instrumentalist trained in Indian classical, western art, jazz styles.
 BOX OFFICE
WorDance
Date: 24th July (1-3pm)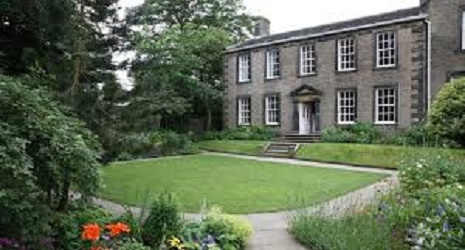 Enjoy the interpretations of the poem of the Bronte sisters by Kalasangam dancers. They use the dance vocabulary of classical Indian dance through mime and expression. Dancers will bring a South Asian twist to the classic literature of the Bronte sister.
BOX OFFICE
NowHere
Date: 6th July (7pm)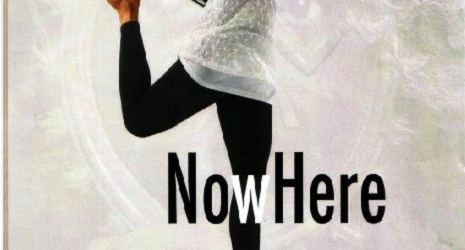 This performance combines the aesthetics of classical-traditional and classical-narrative style of Bharatanatyam. Dancer brought her journey of 'there' and 'here' and the 'now' through strong emotions and body kinesthetics.
EXHIBITIONS
Cities in Twilight: Yuresh Sinha
Date: 8th June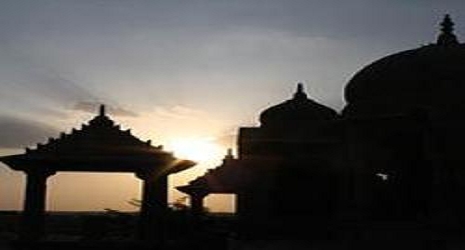 The idea of 'Cities in Twilight' came when Yuresh noticed that familiar landmarks look very different when balanced on the cusp of twilight, which transformed buildings into magical haloes of light. Such images are very difficult to capture as it the work is influenced by the time and season, which consequently affect the texture of image. These natural and technically un-tampered photographs are almost works of art and simply cannot be replicated even by the photographer himself!
BOX OFFICE
Melodies Concert
Date: 18th May (7pm)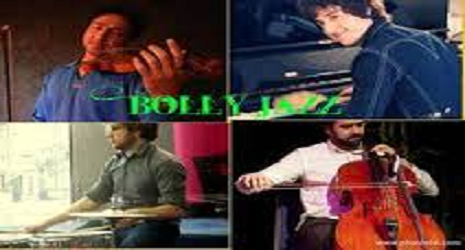 Vijay Venkat presented a classical Indian (Carnatic) Violin concert accompanied by Barathan Balayogan on the Mridangam – the percussion instrument used to accompany South Indian classical music in the first half and played the new concept created by him – 'Bolly-Jazz' with the musicians Martin Teshome – Cello, Carlos Uzcatagui – Keyboards and James Yates – Drums, choosing some exciting Indian film songs with improvisations. It was very well received.
 EXHIBITIONS
Images of Traditional and Contemporary art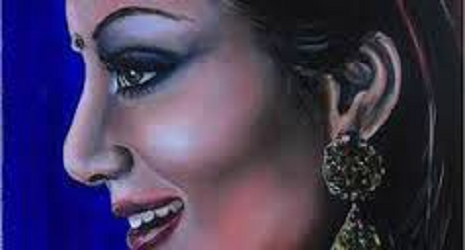 Emma Horsfield is a fantasy/ portrait and illustrator who uses lots of colour and a realistic painting style to create unique works of art. She works mainly from imagination and also has a special interest in other cultures and lifestyles. She is particularly drawn to Bollywood and the traditional and contemporary Indian dances and costumes.
Latest news
South Indian Classical Flute's True Maestro

The world of South Indian Classical (Carnatic)...

Read more ›

Westfield Development – Kala Sangam's New Neighbour

Kala Sangam's new neighbour Westfield has commenced...

Read more ›